If you're reading this page then you are probably interested in talking to a Hull based SEO consultant? Look no further; I've been working with some of Hull's biggest (and smallest) companies for years. I've worked on local, national, and international SEO campaigns for Humberside businesses since 2010.
As an independent specialist organic search marketer I'm not locked down to offering 'SEO package deals' like others in the field.
I've worked in a senior position at some of the largest UK SEO agencies and I can help you:
Get better value from your existing SEO Company, or tell you what they're doing if you don't already know
Conduct one-off projects, or ongoing SEO campaigns
Migrate your new website safely to avoid traffic loss from organic search
and hundreds of other SEO related tasks
Why hire a specialist Hull SEO?
I don't offer SEO as a 'bolt on' solution like the generic full service Hull marketing agency, I'm 100% SEO consultant.
Please feel free to get in contact if you would like some more information about my consultancy service and rest assured I won't hound you with sales calls like those other SEO agencies. Why? Because I hate them as much as you. Why not get in touch now for a no commitment chat.
So now we've got the SEO bit out of the way, here is a little of what I know about the historic city of Hull.
Hull – a bit more on the subject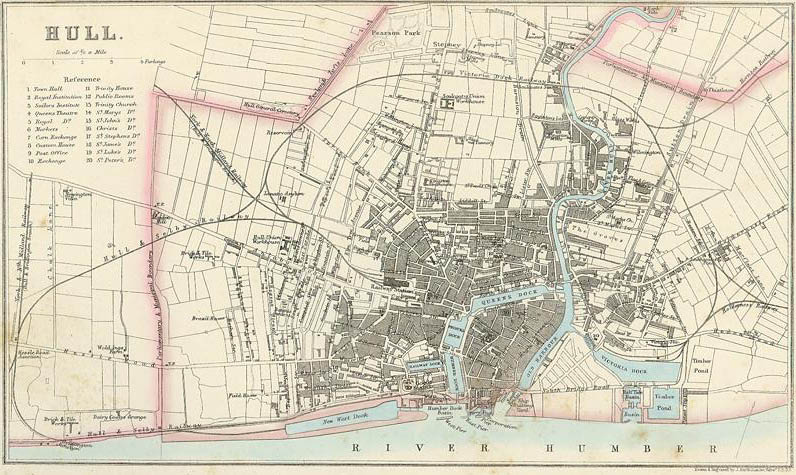 Kingston-upon-Hull, or Hull, as it is usually called, is situated on the River Hull and the Humber Estuary in the East Riding of Yorkshire.
Although the date of the foundation of most towns in Britain is generally known, Hull takes the exception, as the first mention of the city didn't occur until 1193 when it was called Wyke on Hull (later renamed to Kingstown upon Hull), and no earlier reference is known.
Hull's location was chosen largely thanks to its convenience for shipping and trading, although the original land was deemed unfavourable due to limited access to fresh water.
That said, the town quickly thrived and on 1 April 1299, it was granted a royal charter, leaving it open to trade with the rest of England and Europe. In 1440 a further charter was granted which incorporated the town and instituted its own local government (or council, as we would see it today).
The town continued to prosper and was affluent well into the 17th century; it also became strategically important during the English Civil War thanks to the large arsenal that happened to be located there.
During the war, Charles I was denied access to the town, with it having sworn allegiance to parliament, and subsequently underwent a siege of great importance, as it precipitated open conflict between Parliamentarians and Royalists.
Although the Parliamentarians were greatly outnumbered at roughly four to one, the besiegers were quickly driven away from the town.
Unfortunately this was not the only time that the city would experience warfare, as during World War II, the German Luftwaffe carried out a heavy and highly concentrated bombing campaign against the city; making it the most bombed city in Britain outside of London.
The heaviest attacks took place in March 1941, nearly a year after the Battle of Britain, and resulted in over 200 deaths. During the course of the war, Hull spent over 1,000 hours on bombing alert and lost over 1,200 people as a result of the bombings.
The former National Picture Theatre in Hull happens to be one of the last visible bomb sites in Britain from World War II, with the building having not gone under any redevelopment or demolishment since the attack. As a result, it was listed in 2007.
Today Hull is one of the busiest ports in Europe, handling over 13 million tonnes of cargo every single year and employing more than 5,000 people. As a direct result of the port, a further 18,000 jobs remain established thanks to the trade and investment in the area.
Since the Millennium, the city has undergone massive redevelopments with over £100 million being invested on a residential development on the east bank of the River Hull alone. Although the Great Recession halted many development activities in the area, the city has since bounced back and is to become the UK City of Culture in 2017.
Other Hull SEO agencies and marketing agencies
Additionally, many SEO and marketing agencies have also been popping up in the area, including:
Strawberry
Umber Creative
Mercury Design
Fred Marketing
Two Heads Design and Marketing
Redsky Studios LTD