As you probably know if you are reading this, Salesforce Commerce Cloud (formally Demandware) is a leading e-commerce platform for retailers, allowing them to grow and manage tailored desktop and mobile commerce sites, and it is especially well-suited to large brands with international audiences.
Salesforce Commerce Cloud is used by global brands such as Adidas, Lacoste and Puma, and it is estimated that 21 per cent of the top 10,000 sites using Enterprise technologies are using Salesforce Commerce Cloud. With the recent purchase by Salesforce I'm sure the number of brands using Salesforce Commerce Cloud will rise significantly. The platform however, despite it being an excellent choice, is not without its own SEO challenges, which when overcome can improve site performance in organic search significantly.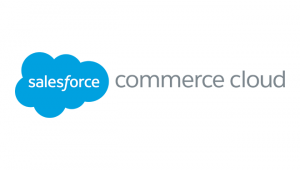 The principles of good SEO remain the same, regardless of the type of site and project. Having had several years working with existing brands using Salesforce Commerce Cloud, I'm already aware of what issues to look out for.
Salesforce Commerce Cloud, like many enterprise platforms, relies on custom development, and this can often lead to oversights and mistakes from an SEO perspective. This is because (unfortunately) a developer's priority list isn't always in line with an SEO's (or SEO best practice). This means that with undertaking an SEO campaign, opportunities may have been missed through technical mistakes onsite, creating a glass ceiling and limiting performance within organic search.
International SEO on Salesforce Commerce Cloud
One of the main features that makes the Salesforce Commerce Cloud platform so popular with ecommerce retailers is that it can bring together all the benefits of an international website in one, cloud-based location.
Having said that, building multi-site, multi-region, and multi-lingual Salesforce Commerce Cloud sites can cause some major issues with SEO. Therefore, when using Salesforce Commerce Cloud for different international versions it is strongly recommend that a Salesforce Commerce Cloud SEO consultant is involved in the planning stages to ensure the database, for example, is set up in the correct manner for international SEO best practice.
Many of the SEO issues that Salesforce Commerce Cloud faces are shared with other ecommerce platforms, and they can all be overcome with the correct knowledge, strategy and remedies being put in place.
If you would like to know more about how I can help you with your Salesforce Commerce Cloud SEO campaign please get in touch for more information.