I provide Search Engine Optimisation advice and services in Sheffield to businesses of all sizes.
You may have previously had some bad experiences with SEO companies in Sheffield, over-promising and under-delivering. Please don't let it put you off working with SEO consultants like myself. If you would like to have a chat about your requirements please contact me, and I'll be happy to discuss your specific requirements.
Why I like Sheffield
It is fair to say that within the past 50 years, the City of Sheffield has experienced a rollercoaster ride, from the rising city of the 60s and 70s, to the dilapidation of the 80s, and rejuvenation in the late 1990s and early 2000s.
It is also often said that the north of England is tougher, more resilient and more steadfast than the south – and it could be fair to say that Sheffield is the personification of that idea.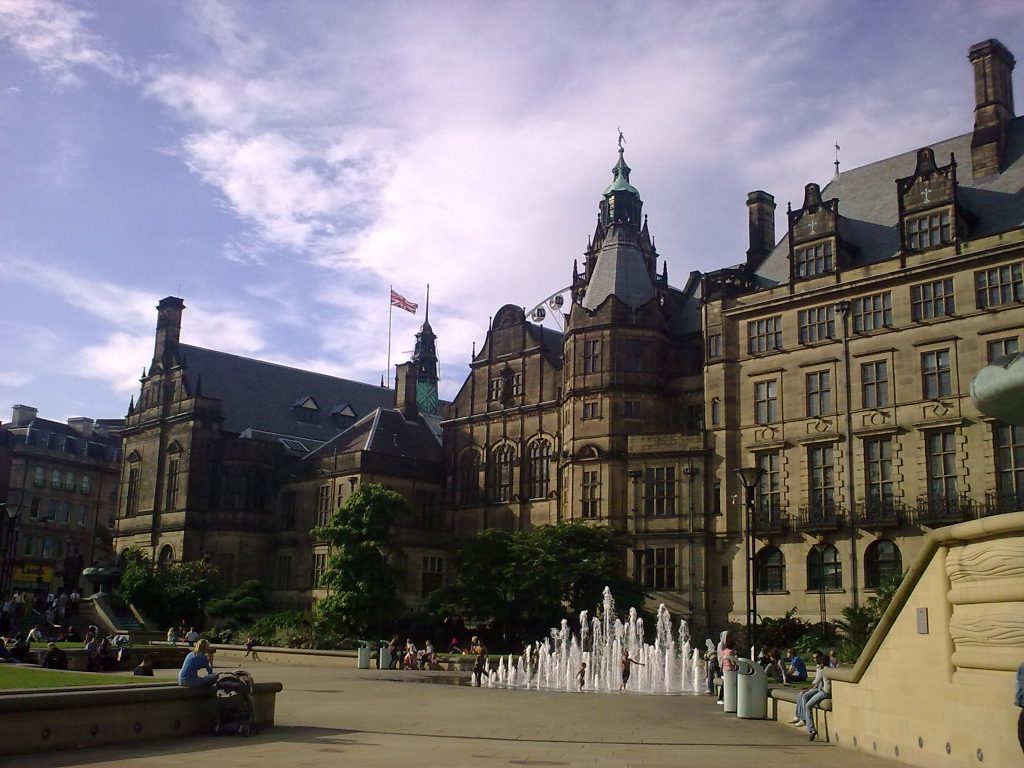 Today the city is the greenest city in the world (61% of it is countryside and one third lies within the Peak District National Park), it is home to two leading universities, it is a prominent leader in culture and multiculturalism, and it is ranked as one of the top ten cities in the UK for Business.
What's more, although many people suspect that Sheffield's famous steel work industry is all but dead and gone, it now produces more steel than any other time in it's history – thanks to specialised and bespoke demand.
But there is also another industry which is alive and kicking in Sheffield: the digital design and marketing industry.
Thanks to the output of the University of Sheffield and more considerably, Sheffield Hallam University, there are a broad and fantastic range of brilliant digital design agencies within the centre of the city.
In fact, within a walking distance of the train station, you will find the following agencies:
Vivid Creative Limited
Rare Creative Group
Evoluted
We Are
The Black Eye Project
Quba
Dive Creative LTD
Hawkify
Rckt
Grey Matter
Although the city does have considerably less SEO agencies than nearby cities, such as Leeds or Manchester, 18% of the workforce goes to work every morning to a job in IT, finance or similar.
Aside from the two universities, which contribute greatly to the growth of Sheffield, what other factors have sprung Sheffield from an unfortunate stigma into an economy worth £7 billion per year?
Interestingly, much of Sheffield's success originates from the industry that many consider dead – that of steel.
Although thousands of redundancies occurred throughout the 70s and 80s, the knowledgeable advances of steel gave the city an advantage over most others. Thanks to this, large technological businesses such as Fluent chose Sheffield as their centre of international operations.
Fluent, along with many others, spearheaded a demand for knowledge, experience and professionalism; all of which the University of Sheffield was happy to support within it's vast and sophisticated technology departments.
By the first few years into the new millennium, the Sheffield economy began to see a significant revival and in 2004, a Financial Planning study by Barclays Bank revealed that the district of Sheffield Hallam was the highest ranking area outside of London for overall wealth.
What's more, a survey by Knight Frank revealed that Sheffield was the fastest growing city outside of London for office, residential space and rent during the second half of 2004.
By 2008, Sheffield was found as one of the top ten "best cities to locate a business today," and was held in third and fourth places respectively for best office location and best new call centre location.
The same report placed Sheffield in third place for the "greenest reputation" and second in terms of availability of financial incentives.