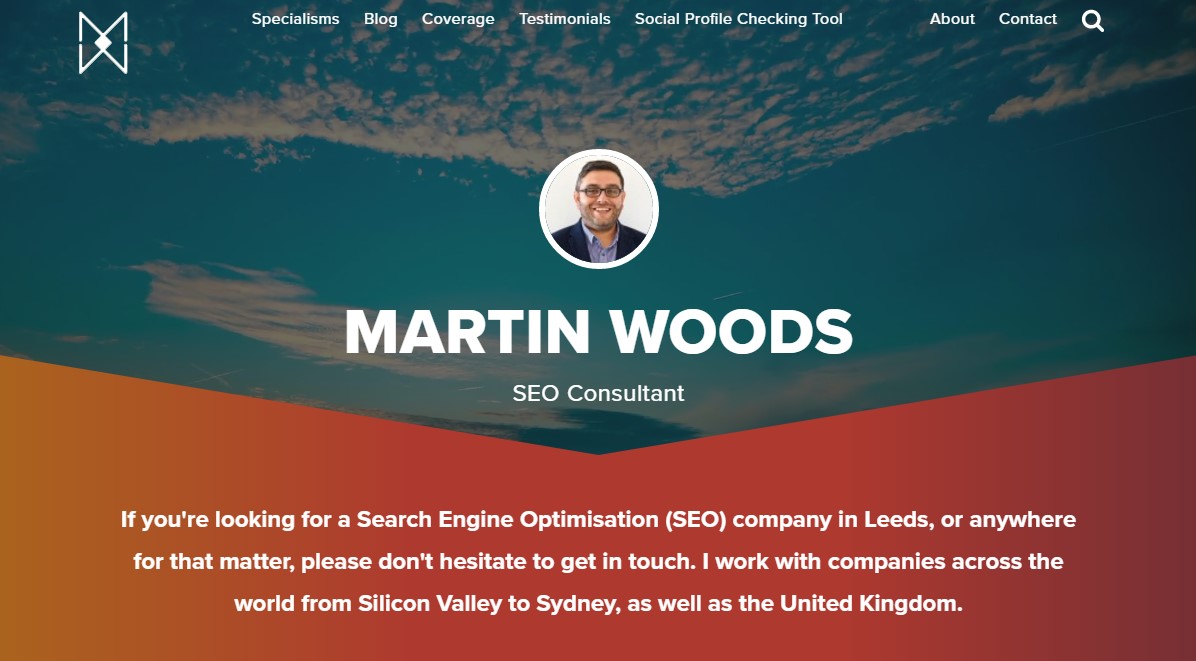 The original martinwoods.me.uk website was built in my spare time many years ago, and while it was built with love, it was also built with limitations due to time.
The previous site was based on a bare-bones WordPress theme, and then heavily modified by me to make it SEO-friendly. The original site served me very well – in fact, it really helped kick-start SALT.agency by generating leads & customers, and for that I owe it a lot. Being in the position to have freedom to work on exciting projects at SALT together with a really talented bunch of awesome people is worth its weight in gold.
But it was time for a rebuild
We all know that websites don't last forever, and I felt it was time that my site got the love it deserved and desperately required. After spending the last 2 1/2 years working on our clients' websites, fixing issues, and growing their businesses, it was time to have a little 'me' time. Since my old WordPress website was originally built, so much has changed in the world of development & SEO – not least the speed of technical website advancement. Therefore it was time for a rebuild using the latest code, and to be based on 'mobile first'. On an aesthetic note, the site was also seriously overdue a style revamp.
The new site has been built by the highly skilled Make Do, a WordPress agency in Leeds, and I think you'll agree it is a huge improvement on the old site, in every way! A big thank you to the Make Do team for all their hard work.